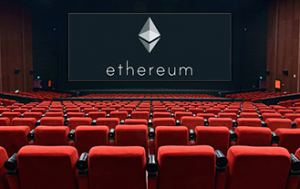 The first movie to be crowd-funded using the Ethereum network, is projected to hit festivals and theatres in 2018. This project not only shows the versatility of the Ethereum network, but it gives investors a glimpse of how important the Ethereum network will be. The movie producers have already raised about 350 ETH, and they might even surprise all the nay-sayers by raising most of the funds they need to start shooting. Nevertheless, this project faces a few hurdles on its way.
The Movie
The Pitts Family Circus is a comedy-horror movie that will be filmed in two locations: Australia and Switzerland. It will be an Indie movie, which will be screened in select movie theaters, catering to a very specific crowd. It will also be screened at select movie festivals and promises to be the first of many to be crowd-funded and to a certain extent crowd-sourced as well. The producers are actively engaging with potential investors in order to get more ideas. Anyone can contribute by sending their ideas in.
Ethereum Crowd-Funding Details
Content should not be a challenge, after all anyone can contribute. The real challenge is raising the funds needed to produce the movie. The following are the details of the crowd-funding endeavor:
666 shares were put on the market.
The price of each share is 10 ETH.
So far, investors have purchased 35 shares in total.
Shareholders will be entitled to a total of 50% of the movie's profit.
The movie will pay dividends up until the year 2036, giving shareholders 20 years of potential dividends.
Shares can be traded freely.
The producers plan to profit from independent theater screenings and TV deals.
Ethereum's Potential as a Tool for Cultural Services
If this project succeeds, it has the potential to open Ethereum crowd-funding to other producers. However, The Pitts Family Circus project does face a lot of competition. There are other services that are vying to create original movies and shows to stream live through Ethereum-based initiatives, like Singular. It seems that Singular's strategy of creating a streaming service and then creating the content, could have a better value creating potential than The Pitts Family Circus project. On the other hand, Singular will pay the creators of the content based on how much of it users consume. The Pitts Family Circus guarantees to pay investors a dividend just for investing in the project.
Will The Pitts Family Circus Win Over Hearts and Minds?
Investors will therefore have to ask themselves if this movie will have enough success to pay them a dividend at all. This is clearly a decision that involves factoring many unknowns into a risk calculation. Hopefully it will succeed in garnering enough funds to roll the cameras, and enough curiosity to get a critical mass of viewers. If it does, it could usher in a new era in the movie production industry.