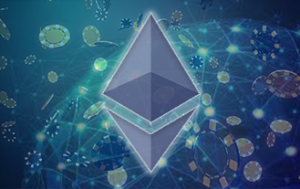 The Ethereum project presents great opportunities for the gambling industry and enthusiasts who want to develop games or are looking for entertainment. The fact that this blockchain project allows anyone with a working knowledge of JavaScript to program a Dapp, coupled with a cryptocurrency that crosses every border – much like bitcoin does – means that almost anyone almost anywhere will have instant access. Developers looking to design the next big game on Ethereum as well as players looking for a unique gaming experience, with bespoke games, have the most to gain from Ethereum gambling.
Casinos Already Take Ether
Some online casinos already jumped on the Ethereum bandwagon and are offering their customers to pay with Ether as well as Ether jackpots. This represents a great opportunity for these casinos to get their players well acquainted with Ethereum and its cryptocurrency. It also gives them a chance to understand the specific tastes of the Ethereum crowd and adjust their games accordingly.
Just Like Bitcoin Gambling
Ether gambling and bitcoin gambling, share some common traits, which are the result of demand from cryptocurrency enthusiasts. These enthusiasts have very strong convictions about security and fairness. Therefore most require the results of the game to be provably fair. That means that they always want to know if the outcome is within statistical probability, to make sure there are no scams. This feature was enabled by blockchain technology, and is a predominant feature in bitcoin casinos, which was carried over to Ether casinos.
The Development of Ether Casinos
In the meantime, pure Ether casinos are just in their early development stages. This means that there is a lot of opportunity for developers and players alike to get acquainted with all the options and start programming new games, or be pioneers by being the first to play. In the meantime, here is a list of a few casinos that offer Ether games:
Pure Ether Casinos and Pure Ethereum Games
Although there are no pure Ethereum casinos yet – meaning casinos that run all their games on the Ethereum network and take only Ether – there are a few pure Ether games. In fact the origins of Ether gambling are similar to the origins of bitcoin gambling: both started through dice games. Currently there are 2 unique Ethereum dice games available:
Etherdice.io
Etheroll.com
While cryptocurrency enthusiasts who gamble seem to favor dice heavily, their tastes are much more diverse. That is why there are more games being developed for the Ethereum network right now, and they will go live soon. These include but are not limited to the following:
Ethereum Powerball
Pokereum.io
Vdice.io
A Good Investment Opportunity
Many of the games mentioned above, are still in their crowdfunding stages. This might present a good investment opportunity for Ethereum gamblers who would like to be on the side of the house. It should be relatively easy to browse through the pages, and take a look at the terms of investment. Nevertheless, the amount of Ethereum game development taking place now is getting more and more robust.
A Great Opportunity
This is a great opportunity to get into the Ethereum gambling industry and be one of the first movers. It is widely known that the owner of Satoshi Dice, the first bitcoin dice game, moved into the market quickly and was able to make a lot of money from his investment. That makes the development of Ethereum Gambling Dapps a jackpot in and of itself, but if you are a traditional gamer, and want to hit those jackpots by playing the game, your choice of where to do so is growing pretty fast. Take advantage and hopefully you will be able to set some great Ether winning records early on.
In the meantime we will keep on following new Ethereum Gambling Dapps and other online casinos that add Ether to the currencies they accept. We will be updating you regularly on this matter through our Ethereum blog!